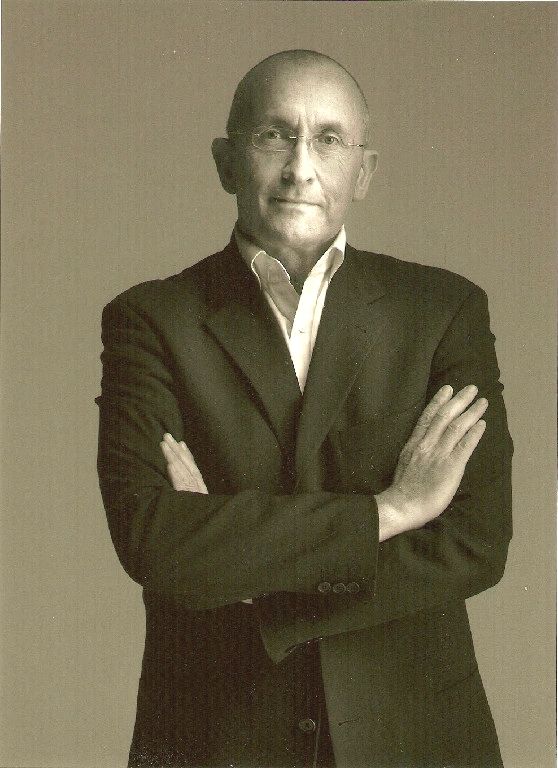 OUTSTANDING RECOGNITION AWARD 2005

Michael Chen, was appointed outstanding personality in the tourism sector for 2005 by the Eilat municipality and the tourism industry. His involvement and support for tourism development in Eilat brought the return of charter flights from Sweden, Norway, Denmark, the Netherlands, Britain and France, after a four year absence.

OUTSTANDING RECOGNITION AWARD 1997

The Eilat Hotel Association and the Tourism trade presented this award to Michael Chen for the impressive results in tourism from Scandinavia and Finland, as a result of professional activities that he carried out in the course of his duties, as a Consul for Tourism Affairs in the Nordic countries.

"……someone told me way too many times "..you won't even be a "Bell boy in a Hotel…",
and honestly, then, I wouldn't be so sad if I just knew what is Tourism!
Today I say, Yes, I did it! I worked with extraordinary people …. I learned from talented people…
I experienced and been part of historical moments…
I definitely would do it again….
Therefore, I started my own business and now I share my experience, my passion with my clients'…my friends "


December 2010, I ended an amazing career of more than 22 years with the Israel Ministry of Tourism.
May 1988, I started my amazing career in the Tourism industry, by being appointed as the Eilat Regional Tourist Services Control Unit Manager. In the year 1989 I was appointed as Director of the Eilat Tourist Office and Board member of the Eilat Foreshore Development Company ltd. These positions allowed me to learn closely the tourism structure from various angles, as Eilat and the South of the Negev region is the ultimate tourist resort and encounter a large sort of business units such as hotels, travel agencies, attractions, excursions operators, land and sea transport services, restaurants etc. …
I started my international career July 1993, when I was appointed as Consul for Tourism Affairs, Director of the Israeli Tourist office in Europe and the USA. During this period of time, I had the privilege of working in several positions within and out of the Ministry of Tourism, such as:

1997 - 1993 Consul for Tourism affairs in Scandinavia and Finland
1999 - 1997 Director General of the Eilat Hotel Association (leave of absence from the Ministry of Tourism).
2003 - 1999 Consul for Tourism affairs in Chicago responsible for the USA Midwest region.
2007 - 2003 Marketing Manager for Eilat and the Negev region, and Director of the Israel Tourist office in France
2010 - 2007 Consul for Tourism affairs for the Nordic countries - Scandinavia (Sweden, Denmark, Norway), Finland
the Netherlands and the Baltic countries ((Estonia, Latvia and Lithuania).
2011- recent - Established Michael Chen Consultancy and Beyond focusing on consultancy services to Tourism businesses
such as Tour operators (inbound/outbound), Airlines, Hotels, Tourist Resort ..exc.
In adition, Operating incoming tourism DMC to Israel from Europe and USA. via www.israelpourtous.com
2016 - 2017 Director, Tourism Business at Kibbutz Lotan - Guest house, Restaurant, Swimming pool, Attraction - Eco Park,
Center for creative Ecology.

In the framework of my positions I have held in over more than the last ten years I have acquired great experience in Tourism Management and International Marketing. This experience had led to professional achievements with the offices that I have managed in Israel, Europe and the USA during periods of prosperity and crisis in tourism to Israel.
Under my management new priorities were established and new work procedures were initiated that provided fast solutions and flexible and functional answers to different needs, increasing the ability to carry out tasks and targeted issues competition for target markets during times of economic and political crisis. Due to our abilities and work procedures, we were able to achieve impressive results such as: exposing and portraying Israel as a tourist attraction, doubling the field activity and office productivity, expansion and holding on to channels of marketing and sales.
The achievements over the past ten years were the return of charter flights to Eilat from Sweden, Norway, Denmark, Finland, the Netherlands and for the first time – Estonia and Lithuania. Personal relations that I established with Tourist wholesalers and retailers in these countries were critical for their decision to return and market Eilat. We successfully raised the awareness of Israel as a tourist destination which brought back to Israel airlines to operate regular scheduled flights.

In the positions I carried out abroad, I was responsible for marketing tourism to Israel, advancing investment in tourism infrastructure, encouragement and development of general tourism, religious market from the USA and Europe, cultural and historical market, SPA & Wellness, medical treatments at the Dead Sea, eco-tourism, diving, adventure and outdoor activities and especially developing charter tourism to Eilat.